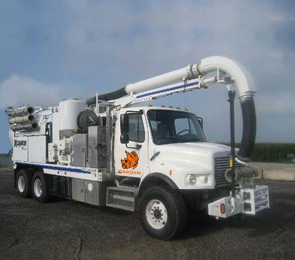 CARDAN Contracting Specializes in Road Cleaning Services, Hydrovac Services, Construction Services and Waste Disposal Services in Toronto, GTA & South Western Ontario.
CARDAN Contracting is committed to assisting New Home builders in the GTA & Surrounding Areas.
At CARDAN Contracting we understand the importance of being polite, courteous and supportive of both the builder and the new homeowners. All of our experienced servicemen/handymen have their own transportation, tools and safety equipment. All of our servicemen are well-spoken individuals who maintain a clean and neat appearance, to help keep your customers 100% satisfied with their New Home Experience.
At CARDAN Contracting all of our service vehicles are well serviced and maintained by our licenced in-house mechanics and inspected prior to arriving at your site. Our drivers and operators are courteous and conduct themselves with professionalism and will leave the work site in a clean state.
We have a complete understanding of the importance of your satisfaction.
'The Builder's Contractor!'
---
CARDAN Competitive Advantage
CARDAN Contracting provides the following services to the construction industry:
Hydro Vac Trucks,
Street sweeping,
Road flushing,
Power washing (bridges, sidewalks and buildings),
Water supply for directional and geothermal drilling,
Flushing of roadways, parking lots, sidewalks and construction sites,
Watering service for trees, gardens and sod,
Potable water supply
Roll off
Boom Truck 45 foot
Float Services (up to 24 tons)
CARDAN Contracting provides services to:
Municipalities,
Construction sites,
Industrial parks,
Office buildings,
Parking lots,
Special events.
We are conveniently located in Bowmanville, which is just east of Oshawa, and serve Durham Region, Toronto, the Greater Toronto Area and all of Southern Ontario.
Contact us to discuss your next project and services we provide.