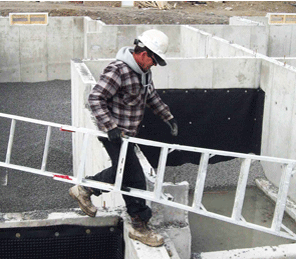 Labourers
CARDAN Contracting provides experienced Skilled Labourers, Certified Heavy Equipment Operators, Handymen and After Sales Servicemen who can perform all Handyman tasks as well as all 30-day, 1 year, and 2 year warranty items.
Experienced Labour Services
The following is list of services that CARDAN'S Experienced Labourers can provide::
Straw on soil in winter before digging if necessary,
Clean after foundation form crew,
Hold water box straight for back fill,
Fill porches up with bobcat to help speed up process,
Clean streets three times daily if required,
Stake out water boxes with metal stakes 4 ft. high with snow fences around them so delivery vehicles do not damage them, which cuts down on repair and saves site money,
Grade twice a week to keep site looking neat,
Clean after framers and fix deficiencies before inspection,
Clean straw out of basements, supers request shortly after framing for concrete and drain crew,
Clean house after framing crew for plumbing crew,
Clean after electricians for heating and ductwork crew,
Clean after ductwork crew for insulation crew,
Clean after insulation crew for drywall crew. Inspect for deficiencies,
Clean after drywall crew for plaster crew,
Clean after plaster crew for sand and screw company,
Clean after sand and screw company for painters,
Clean after painters for trim company. Inspect for deficiencies,
Clean after trim company for rail installers,
Scrape floors, sweep under baseboards,
Clean entire house,
Clean for ceramic tile company,
Clean after ceramic tile company for kitchen installers,
Clean entire house for carpet installers,
Clean entire house for P.D.I. Inspect for deficiencies,
Install patio slabs for P.D.I. front and back.
Construction Site Clerk Services
CARDAN Contracting provides on-site clerical services to ensure the timely processing of purchase orders. Other services provided by the On Site Clerk include:
Schedule & organize trades for various stages of new home construction,
Prepare Purchase Orders, Issue Requests for Quotes and Authorize Completions,
Customer liaison between homeowners and site super,
Process extras to contract,
Maintain Customer Service files,
Liaise between various parties of interest, such as: Homeowners, Builders, Engineers and Townships,
Provide the necessary support to the Site Super when they are unavailable and/or away.
Our Construction Site Clerks are also the "Perfect" replacements your regular staff vacations, maternity leaves, sick leaves, leave of absences or additional help during your 30-Day, Year-End and 2nd.Year warranty appointment scheduling.
Contact us to discuss your next project and services we provide.